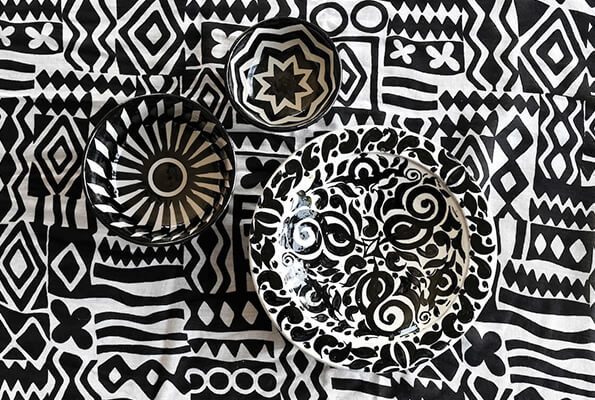 Fashion
Moroccan inspired fashion
I've been lucky enough to do a fair amount of travelling and have picked up some gorgeous bits along the way, so my home reflects my natural magpie tendencies, full of interesting, colourful things that make me happy.
A favourite influence is Morocco – it's the blend of spicy colours, intricate patterns, and rich materials that, like a tagine, offers layers of sensory pleasure. I've noticed a lot of Moroccan influences lately, from Berber-style rugs to encaustic style tiles, and, loving pattern and print as I do, I've fallen for these fun tile-effect planters I discovered at La Redoute. I also found this great jacket there, those zig zags! That easy shape! A dropped shoulder sounds akin to a medical condition, but it's really just a very flattering, fluid outline that makes it simple to wear with everything even a pair of jeans.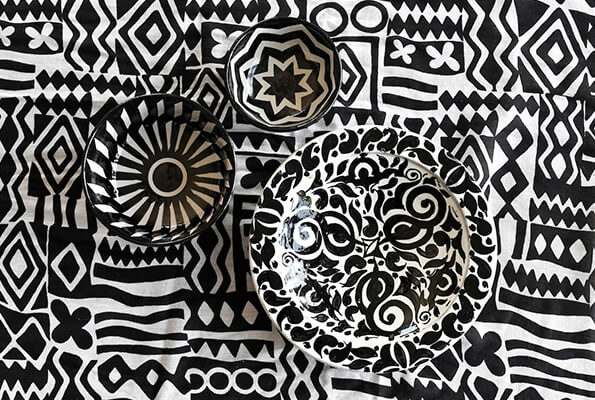 Black and white also have a place in my life, but with monochrome, I like to introduce lots of vibrant patterns to keep it interesting. Here, I've used a scarf instead of a tablecloth, and popped some of my favourite bowls and plates on top – it's almost a game of spot the crockery until, of course, I add some bright cherries or a zingy fresh salad. It's a great backdrop for colourful food.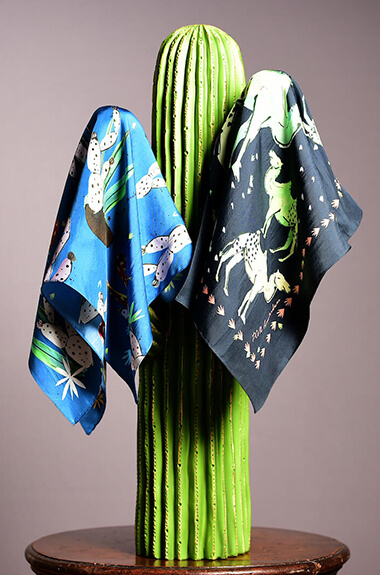 Another arabesque influence comes in the form of desert cacti – again a huge trend – and as much as I love natural plants and succulents, this mad resin cactus at La Redoute is preferable to the real thing when I am hanging some of my delicate scarves – no nasty prickles on these, and I've kept to the desert theme with a great camel print and a cactus print from Pom Amsterdam.