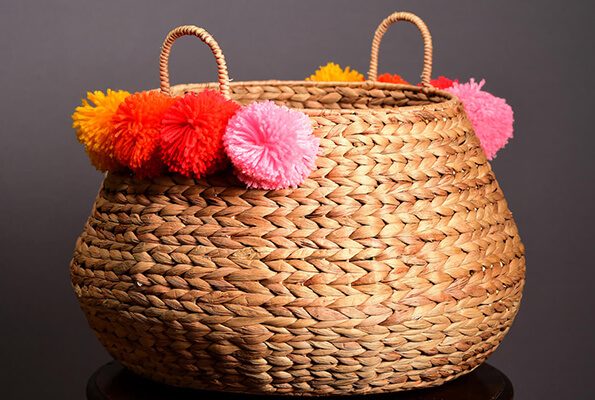 Home & Garden
Moroccan Influence hits home
Add rich Moroccan tones to your home with wonderful woven baskets and ornate cushions – move over grey it's time for Turquoise, Saffron and Tangerine colours to have their moment.
Aren't we all rocking the Kasbah these days? I've seen Moroccan influences all over the place, from fashion to home, with sumptuous shades giving that mesmerising Eastern feeling and tassels, fringing and pompoms on everything from cushions to frocks.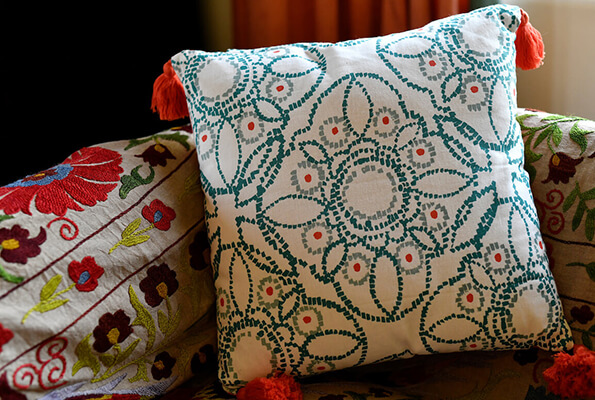 When you are more used to a palette of greige, these bold colours can be a bit scary, but you can add just a dash of Eastern styling without going full-on souk with little touches like cushions. These floral tapestry pattern ones from John Lewis are finished with these whimsical orange tassels that are fun and charming.
You can also use tassels to dress a curtain, and if you like this idea, don't stop at one – layer different ones to give a plain curtain a rich, sensual feel. I've been lucky enough to pick mine up on my travels, but you can easily make your own with scraps of fabric – a good way to use old cushion material and a simple activity to share with the grandchildren. Making your own pompoms is also one of those old-fashioned things that kids still seem to love, so get those old balls of wool out, and talk the kids into giving up their iPads for an hour or so. It could be fun.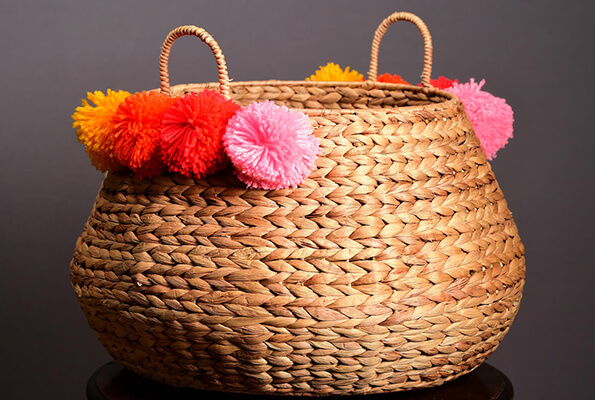 I'm a bit of a tidy bug, so for me, a capacious basket has many uses. Around the house, baskets are invaluable for housing books, laundry, and any bits and bobs you want to move around from room to room. I love this cheerful pompom one from La Redoute, it's roomy and light and while it's great for shopping and holidays, it also looks good around the house.