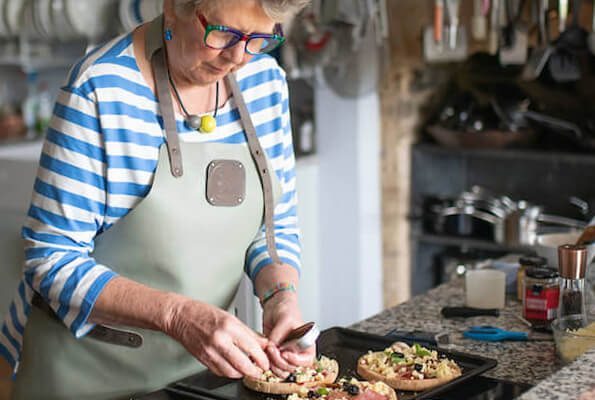 Cooking
Super easy pizza recipe
Pizza recipe
A simple and easy to cook lunch that will appeal to adults and children alike. The trick with pizza is thin dough and a blazing hot oven. Preheat the oven to it's highest setting.
For the dough
650g/1lb 5oz Italian 00 (strong white flour)
7g sachet easy-blend yeast
2 tsp salt
25ml/1fl oz olive oil
50ml/2fl oz warm milk
325ml/11fl oz warm water
Instructions
Make the dough: mix the flour, yeast and salt together in a large mixing bowl and stir in the olive oil and milk. Gradually add the water, mixing well with a knife to form a soft dough.
Turn the dough out onto a floured work surface and knead for about five minutes, until smooth and elastic. Transfer to a clean large bowl, cover with a damp tea towel and leave to rise for about 1½ hours, until doubled in size.
When the dough has risen, knock it back, then knead again until smooth, roll into a ball and set aside, covered as before for 30 minutes to 1 hour until risen again.
Divide the dough into six balls and roll each out thinly onto a lightly floured work surface until 20cm/8in in diameter (large pizza plate).
Spread very thinly with tomato paste then dot generously with tiny cubes of mozzarella, a few cut up tinned anchovies or some thin slices salami and half a dozen black olives.
Sprinkle with good olive oil.
Bake in a blazing oven for 6 – 8 mins til the edge is brown.