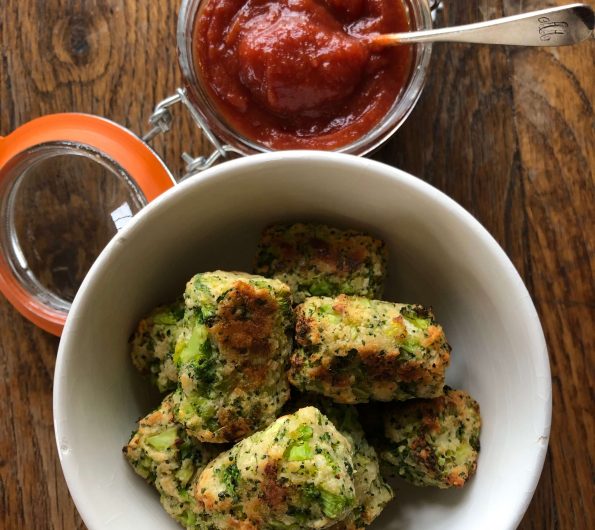 Cooking
Broccoli Bites with homemade tomato ketchup
Broccoli bites are super easy to make and are a great way to use leftovers from a Sunday lunch or an old broccoli head at the back of the fridge!

They are delicious eaten warm with a homemade tomato ketchup. 
Makes 15
Ingredients 
340g broccoli florets
5 spring onions, finely sliced
2 tbs Parmesan, grated
35g cheddar, grated
100g dried white breadcrumbs or panko
1 egg, beaten
½ teaspoon parsley, chopped
Sea salt and freshly ground black pepper
Method
1. Preheat oven to 200ºC/fan 180ºC/gas mark 7
2. Blanch the broccoli in boiling water for 1 minute then refresh in cold water and drain well.
3. Finely chop broccoli and add the spring onions, Parmesan, cheddar, breadcrumbs, egg and parsley. Stir to combine.
4. With damp hands take 1 tbs of mixture and form into sausage shape shapes.
5. Lay these on an oiled baking sheet and bake 18-20 minutes until golden and crispy.
6. Serve immediately.