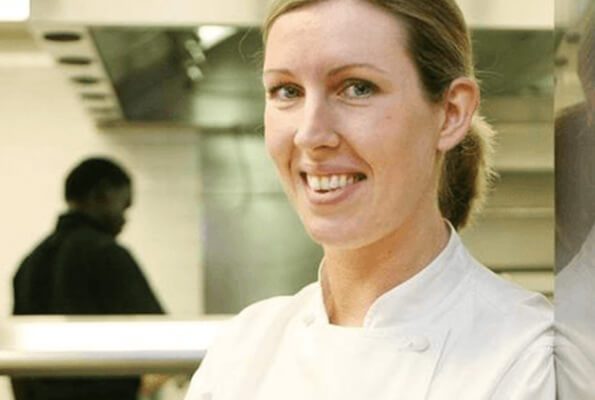 #TruePrue
Do you have what it takes to be a female chef?
Kitchens are a battleground where only the strongest women can cut through and make a name for themselves. A career as a chef takes strength, discipline and a thick skin.
Wonderful news that Clare Smyth, who owns Core in Notting Hill, is to be named Best Female Chef in the World. Of course, it's still true that as long as husbands won't babysit at night there will always be fewer women than men at the top of the tree, but at least Head chefs now know women can do the job. When I came to London in 1960, hotels and grand restaurants never hired women, however good they were. Silvino Trompetto, the famous chef at the Savoy, told me "Over my dead body. They will distract the young men, And they cannot lift a stock-pot." And then the killer blow: "At a certain time of the month, they will curdle the mayonnaise."
Today London, for ambitious cooks, is the place to work. There are women in charge of kitchens at the Intercontinental, the Connaught, and the Hotel Café Royal, and chef-owners at dozens of top-class restaurants. There's a sort of collective female thrill to see Clare, the first woman to hold three Michelin stars in the UK (when the head chef at Restaurant Gordon Ramsay) named the top female chef in the world. She's also, by the way, in the top ten, male or female. She'll get a few stars at Core, too, I bet.