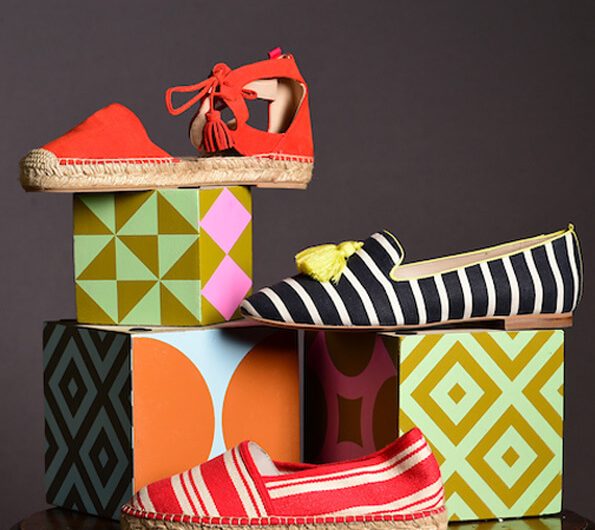 Fashion
What are the best summer sandals?
Flat shoes don't have to be dull and boring. Check out my colourful flats that will brighten any day.
Thank God flatties are back in fashion. I've seldom worn anything else, but it's nice to at last be in the swim.
Teetering around on five-inch heels or even, let's be honest, on three-inch ones has never been for me. As a tall woman anyway, I don't need to add any extra height, and luckily, flats come in all sorts of fun colours and styles so there's no need to compromise on looks when you want something practical on your feet.
Boden do the comfiest flats all year round, and this black and white stripey pair is a much loved addition to my wardrobe. The slipper shape is rather smart, while the yellow tassel adds that bit of playfulness I like. I wear these to all sorts of occasions from beach to shopping, and they go with so many outfits, from crop trousers to chic dresses.
Another pair from Boden that I couldn't resist are these suede cutaway espadrilles, also in cherry red. Very Spanish in feel, puts you in mind of a pavement cafe lunch of fresh fish and olives.
I can't resist a stripe of any kind, and the red pair, from John Lewis, are more casual, with the deck chair stripe and espadrille sole making these a stylish option for when I want to have that holiday feeling, even when I'm in the city. They're just so cheerful, easy to pop on and cool on the old tootsies.
I've shown this mini edit – as you guessed, I have a rather large shoedrobe,- on these fun planters from La Redoute.