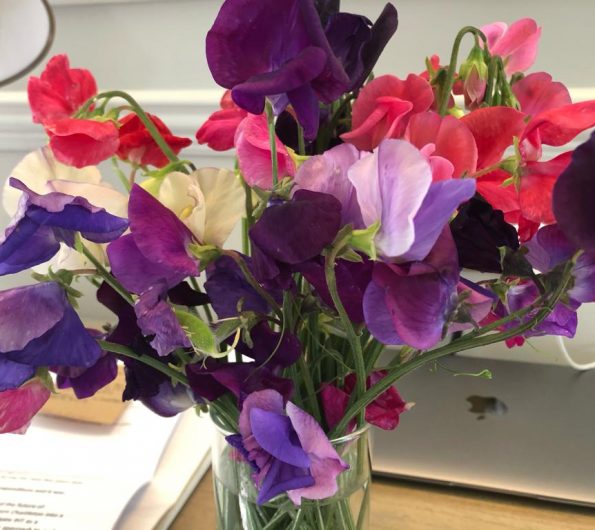 Home & Garden
Summer Gardening
SUMMER GARDEN
I used to think cooking much more satisfying than gardening because a morning's work produced results by lunchtime. But as I've got older and wiser I've realised that the joy of gardening is that it's not instant. There's the planning , the planting, the anticipation, the waiting — and then the triumph when it works. (Also, sadly, the sadness when it doesn't. I have a friend who says gardening is all hard work and disappointment. But since he keeps on doing it, and has a wonderful garden, that can't be all true).
I've been in this house for 44 years and when I leave, which I must one day, it will be the garden I miss, far more than the house.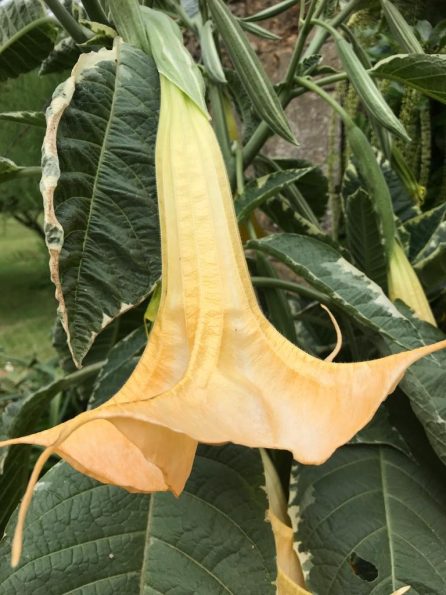 This year, partly due to lockdown, but also due to my advanced years, I have really appreciated how glorious it is. I used to spend what time I had in the garden, really gardening. I loved the physical act of weeding when the ground was soft after rain and the weeds would come up obediently, I loved dividing hostas with a spade to make many more – getting something for nothing is a joy in itself – or planting herbs in pots outside the kitchen door, or even barrowing heavy stone slabs to make a thyme garden. But I'm just too old to do any of that now, which means I spend my time doing lady-like things like picking flowers and instructing my toyboy husband (he's a mere 73) what to clip, dig, hedge, weed, etc.
We also have an enthusiastic, hardworking, mighty bright gardener in Philippa Lillywhite  (great name isn't it?). She's fair, pretty and what my mother would have called a 'slip of a thing'. She used to be a florist, is very artistic, and a great and imaginative cook.  I thought she'd probably be useless with a spade and would have to go home at the first drop of rain.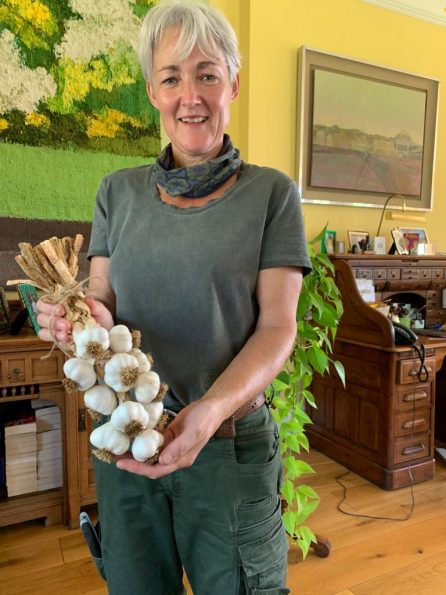 But she's as tough and hardwearing as she's sensitive and intelligent. And I can drift about swollen with pride at the glorious red garden,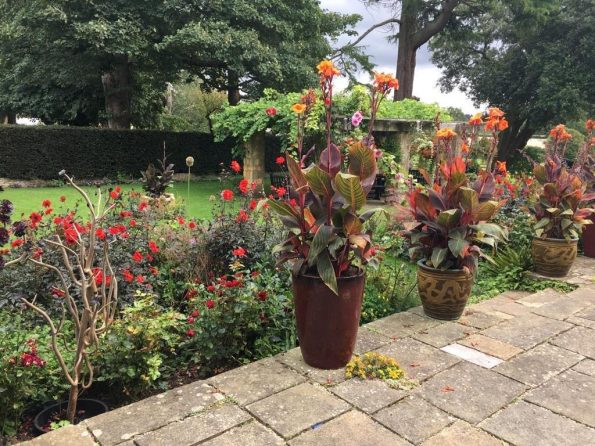 the perfectly trimmed yew hedges, the new yellow roses in the drive.  I'm just sorry, that lockdown put an end to my forcing our friends to admire every inch of it.