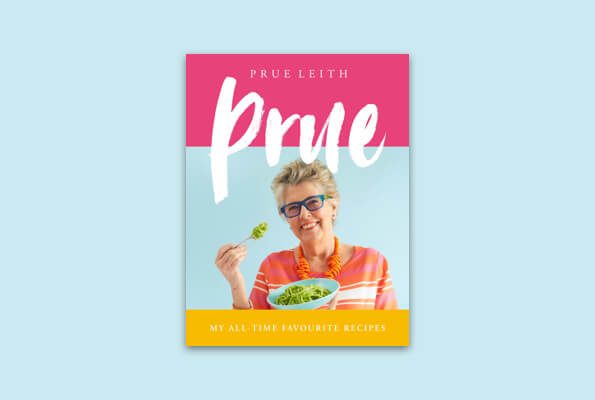 Cooking
Prue – my new cookbook
My first cookbook for 25 years is on sale NOW.  Whether you are looking for some dinner party inspiration, a new mid-week meal or a simple dessert, you will find it here.
I am a bit over- excited. This is my first cookery book for 25 years.
I have cooked and been around food every day for most of my life and there are almost too many recipes to choose from, which is the reason why there is no theme to the book. It is quite simply a delicious romp through my recipe folder with a few stories along the way. There is a photograph for every recipe as I love to see how it is supposed to look!
I have included classic favourites, simple suppers, dinner party showstoppers, lazy leftovers, meat-free options and of course plenty of puds.
Whether it's Halibut with green linguini, Fast Roast Teriyaki Lamb or Slow- cooked Rat-a-tat (my family's take on the classic ratatouille). I have cooked these delicious, fuss-free dishes countless times for my family and friends- who are my biggest critics!
I am not a habitual pudding maker. I love them, but a pud a day would mean an extra stone in a year. But once in a while, a meal just cries out to be rounded off with a good pud. The essential rule is that every pudding should be worth the calories. Which means so delicious it is worth letting that belt out a notch for, suffering a slight increase in the muffin top over your jeans for, or worth going to the gym the next day.