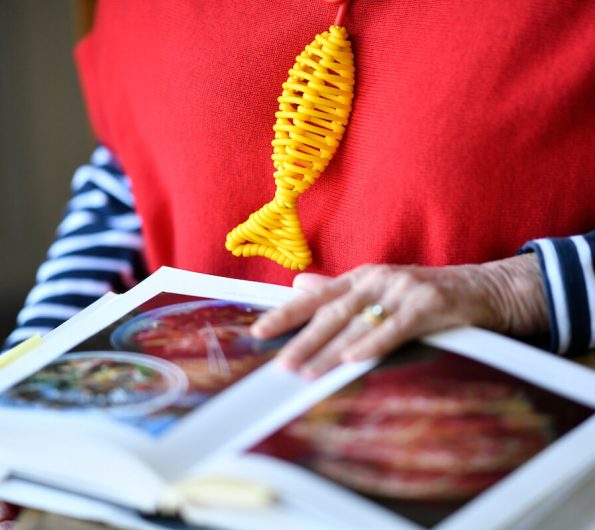 Cooking
My top six most interesting and important cook books
There are literally hundreds of good cookbooks. And blogs, YouTube videos and TV programmes stuffed full of recipes. I keep thinking cookbooks will be a thing of the past but thank goodness (since I write them!) they just keep on selling.
But today I thought I'd write about the six most interesting and important food books –not necessarily recipe books – that have impressed me most over the last few years.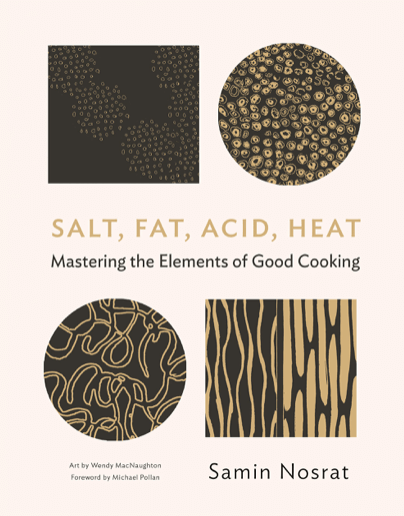 First there is the eye opening and wonderfully informative Salt, Fat, Acid, Heat by Samin Nosrat. It is an in-depth analysis of taste – what makes a satisfying dish and a palatable mouthful. Nosrat is an accomplished chef, trained by the famous Alice Waters of Chez Panisse, and she has travelled the world making the excellent four-part series of the same name for Netflix. She's brilliant.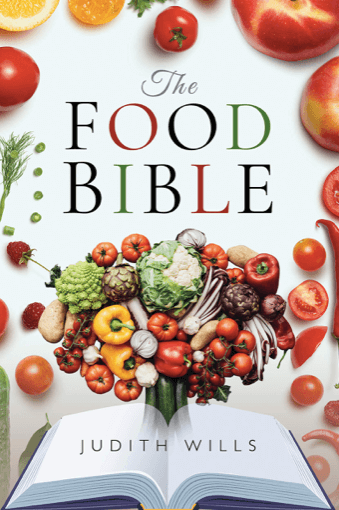 Then there is The Food Bible, by Judith Wills. The subtitle, I think "the ultimate reference book for food and your health" makes it sound more stodgy than it is. It is in fact a no-nonsense compendium of what is healthy, what makes a balanced diet, food as medicine (including the right diet for diabetics, cancer sufferers, etc. food for weight control, food for different stages of life, food for health and pleasure. She discusses, sensibly and dispassionately, the advantages and difficulties of vegan eating, the truth about processed foods, organics, supplements, diet fads. It really is a go-to book if you want an informed answer about any ingredient or any diet. It's all there.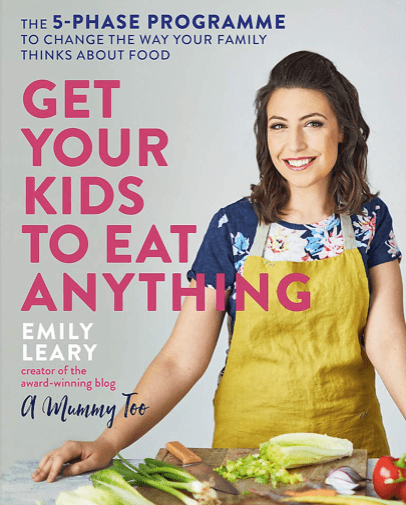 The book I'd like to force into any mother's kitchen is Get your kids to eat anything by Emily Leary. She's a blogger and a Mum and her 5-phase programme sets out to change how your family thinks about food. Phase One sounds eminently sensible to me: Put the Familiar into the Unfamiliar. Like making Spag Bol with a lentil sauce, or Pizza with veg on top. I particularly like her stance that parents should feel alongside children, exploring new tastes, textures and colours, rather than opposed to them, battling away. Of course it sounds easier than it probably is, but anything that helps children learn to eat healthily gets my vote.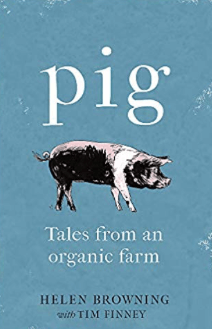 Pig- Tales from an Organic Farm does for pigs what The Secret Life of Cows did for bovines. By Helen Browning the CEO of the Soil Association, has been raising organic pigs for years and she loves them to death – literally, because most of her pigs go for slaughter. This book follows a year on the farm, starting with the birth of the piglets at Christmas time, and detailing their rapid development from suckling babies to boisterous rompers, to grown up heavy pigs ready for market. All year Helen and Tim Finney, her co-writer and partner, studied the litters with more than usual attention, noting their friendships, likes and dislikes. We all know pigs are intelligent, and extremely clean if given a chance. But their individuality, their personalities, and their affections amazed me.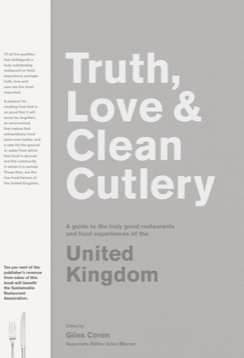 Next is a restaurant guide book with a difference. Truth, Love & Clean Cutlery, edited by Giles Coren, is, of course, about restaurants that are pleasant to be in and serve great food. But to get into the guide the restaurant must prove its sustainability credentials so that consumers can eat without that a twinge of conscience. They will know the restaurateur is doing his bit for the planet by caring where produce comes from and how it was grown, how farm animals are raised, how waste is reduced, how staff are treated.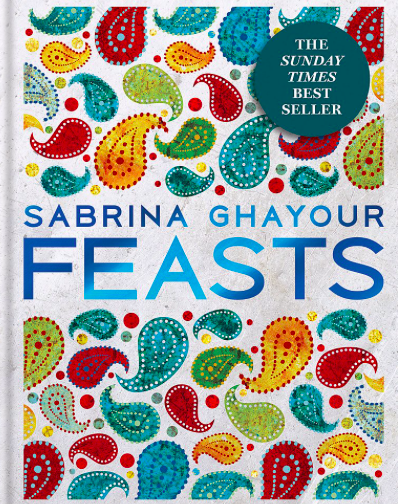 And finally, here's a proper old-fashioned cookbook with recipes to follow and photographs to drool over. But it's actually bang up to date. With Feasts by Sabrina Ghayour has absolutely hit the Middle-Eastern/Persian/Ottolenghi fashionable wave of colourful, flavourful, sharing platters. There is hardly a recipe I don't want to make and I've not yet hit one yet that wasn't worth the effort of making.  And the photographs seem to have a glamour-filter on them, the depth of colour and vibrant shine on things as simple as baked beetroot with yogurt sauce or ricotta and figs on toast is mesmerising.