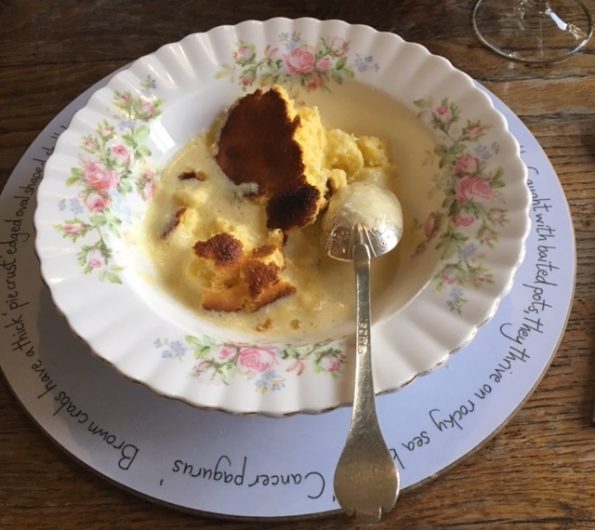 Cooking
Lemon Surprise Pud (otherwise known as Lemon Fluff)
This is an old-fashioned light as air, (but pretty fattening!) delicious dish. Definitely worth the calories. If not over baked the mix will separate in the oven into a light cakey top and a rich lemon-curd flavoured sauce underneath.  The addition of cream gilds the lily, but what's wrong with a gilded lily?
Serves 4
Ingredients
40g butter
225g caster sugar
3 eggs, separated
75g plain flour
Juice and finely grated zest if two large lemons
300 ml milk
To serve
Crème fraiche or lightly whipped double cream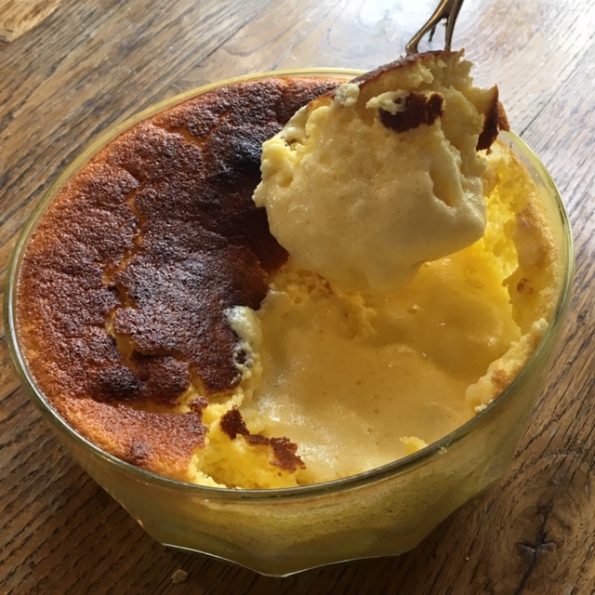 Method
Heat the oven to 180°C/fan 160°C. Have ready a 15 cm soufflé dish (no need to grease it).
In a processor, beat butter and sugar together until pale and fluffy. Add the egg yolks one at a time, with a tablespoon of flour between each yolk. Add the rest of the flour, the lemon juice and rind and then the milk, whizzing between each addition.
In a big bowl, whisk the egg whites until they are stiff but not dry, then pour in the mix from the processor. Fold together gently, then pour the mix into the soufflé dish and bake for 45 minutes. It's done when the top is brown and set but if you give the dish a sharp shove you should see a little wobble in the middle.
Serve hot with the cream.  Leftovers, in the unlikely event that there are any, are good too, particularly as a topping for plain yogurt.