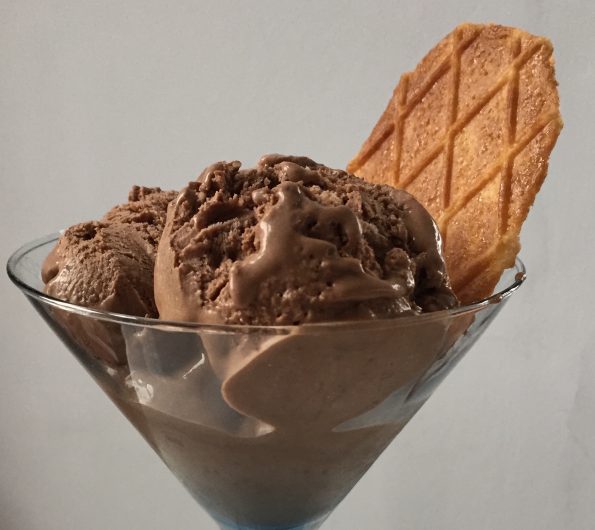 Cooking
Left Over Easter Chocolate Ice Cream
Don't know about you,  but we seem to be overflowing with chocolate eggs and lindt bunnies but as I have very little will power and they are tempting me from the sideboard I have decided to make them into ice cream.  Not just any old ice cream probably  the best chocolate ice cream known to man and woman (she says modestly!!!)

This ice cream is made with a custard base.
SERVES 6-8.
340g / 12oz plain chocolate, cut up into small pieces
570ml / 1pt milk
1 egg
1 egg yolk
55g / 2oz caster sugar.
570ml / 1pt double cream
1 tspn vanilla essence.
Dissolve the chocolate in the milk in a heavy saucepan over a low heat.
Whisk the egg and egg yolk with the sugar in a heatproof bowl set over, not in, a saucepan of simmering water. Whisk until light and fluffy.
When the chocolate has melted and the milk nearly boiled, pour onto egg mixture and whisk well. Strain and allow to cool.
Whip the cream lightly and fold it into the chocolate mixture with the vanilla essence. Pour into a container and freeze. When almost completely frozen cut into chunks and whizz in a food processor until creamy and return to the freezer.
Allow to thaw slightly for about half an hour at room temperature before scooping.