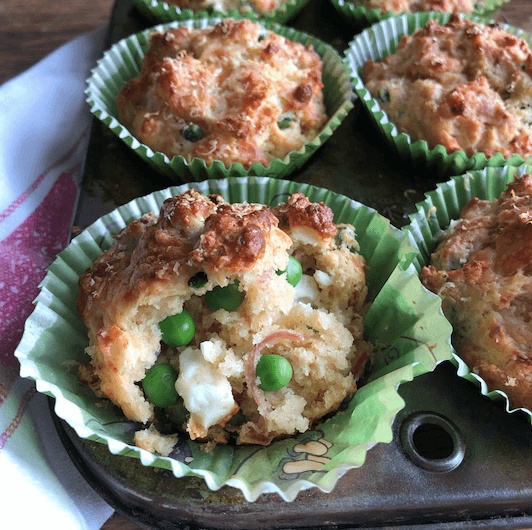 Cooking
Ham hock, cheese and pea muffins
Great for packed lunches or even breakfast.
Ham hock, cheese and pea muffins
Makes 12
Ingredients
250g Self-raising flour
1/2 teaspoon paprika
1/2 teaspoon salt
75g butter, cubed
90g ham hock, shredded
50g frozen peas, defrosted
2 spring onions, sliced
130g cheddar cheese, grated
30g Parmesan, grated
75g feta, crumbled
1 tablespoon Dijon mustard
1 large egg, beaten
250ml milk
Method 
Preheat the oven to 180°C/gas 4
Place the flour, paprika, salt and butter in the bowl of your food processor, pulse until it resembles fine breadcrumbs. Decant into a large bowl and stir in the ham, peas, spring onions and cheeses
Whisk the mustard, egg and milk.
Make a well in the flour mixture and add the wet ingredients. Stir to combine.
Spoon tablespoons of mixture into a lined muffin tin
Bake for 20-25 minutes or until an inserted cocktail stick comes out clean.
Serve warm.