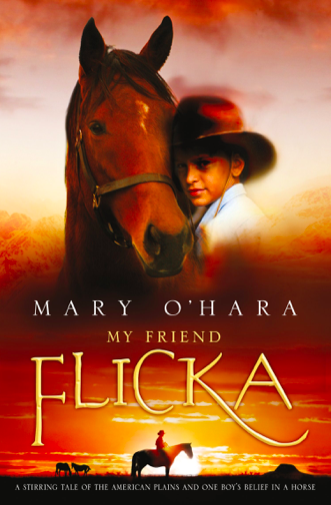 Home & Garden
Children's Classic Books
I am always asked what books I would buy my Grandchildren. For me the classic books that I grew up with are wonderful and would still delight children today.
My Friend Flicka by Mary O'Hara   To the despair  of my father, I would not read as a child. But I was mad about horses and someone had the sense to give me this book, a tale of a boy who is given a foal that everyone thinks cannot be tamed. I've never had less than two books on the go since.
Ferdinand the Bull by Munro Leaf is the story of a bull bred for bullfighting who refuses to fight and sits down in the ring to smell the flowers in the ladies' hair.
Orlando the Marmalade Cat by Kathleen Hale had memesmerised by the pictures (the author is also the illustrator) as much as by the stories which all concern Orlando's family – his wife Grace and their kittens, Blanche,  Pansy, Tinkle.  There are many books but my favourite was Orlando's home life with his unsuccessful attempts to send his kittens to school. Seventy years later I still have it.
Kon-tiki and I by Eric Hesselberg is an illustrated diary of one of the great Thor Hyadahl's crew on his 1947 expedition from South America to the Polynesian islands trying to prove that the Incas could have done the journey as they did, their balsa wood raft propelled by the wind and currants for 110 days and 4300 miles across the Pacific. Perfect for children dreaming of adventure.Out of Print
The Snow Goose by Paul Gallico, a sad and beautiful tale about a wounded goose, written in a more innocent age when the growing friendship between a young girl and a hunchback lighthouse keeper could be uplifting rather than weird. A short story of such power I have remembered it for seventy years. The closing scene, had my Dad and my brother in floods.
Most of these books  are still in print but Kontiki and I and Orlando the Marmalade cat can be found second hand ranging from a few pounds to many hundreds for a mint first edition.