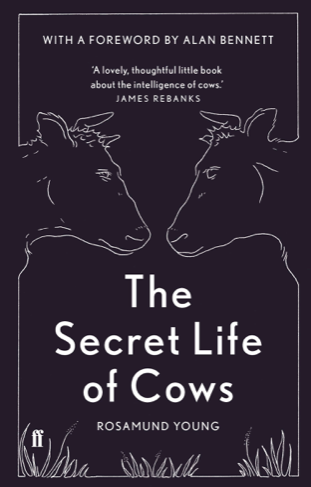 Home & Garden
Books perfect for Christmas presents
TOP FIVE BOOKS
I'm often asked for books recommendations, and my heart sinks. Where to start? I read a bit of everything: fiction, thrillers, history, travel, anything. So I've divided them up into categories and will try to produce a list of five books over the coming weeks.
Recently, I've read a spate of books about nature, animals etc, and my five best of these would be:
The Secret Life of Cows by Rosamund Young  A charming insight into the personalities, idiosyncrasies and emotions of a herd of lovingly reared and looked after cattle.
The Most Perfect Thing by Tim Berkhead which is a fascinating look at birds eggs: their shape, colour, formation, everything. Did you know thrushes' eggs get their splatter pattern of colour as they come down the birth canal, sprayed by tiny ink-jets?
Pig: tales from an organic farm by Helen Browning does for pigs what The Secret Life of Cows did for cattle. But it's far more than that. It follows the cycle of a group of pigs from birth to slaughter and it is revealing, touching and an inspiring plea for humane farming.                        
Hannah Hauxwell, 80 years in the Dales by W.R Mitchell is the story of a single woman, desperately poor, tending her animals alone on her tiny Yorkshire farm through winter blizzards and snowdrifts. Yorkshire television's documentaries about her gripped the nation and gave her enough money to stop farming at eighty and move into a warm cottage. She died in January this year.
Cod, the fish that changed the world by Mark Kurlansky, is everything you didn't think you needed to know about cod, but you do.  A fascinating tale of a fish so plentiful it fed millions, gave a livelihood to nations, and was cheap as chips, to being so scarce it costs as much as steak, was on the endangered species list for years and is still "vulnerable."
All these books are still in print except the Hannah Hauxwell, which is available second hand. There are also DVDs of the brilliant Granada series that shot her to fame forty years ago.