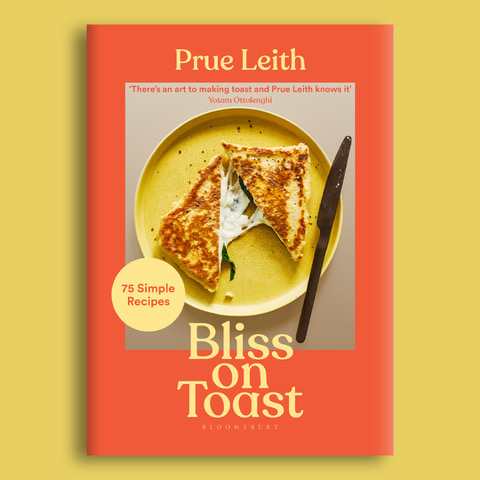 Cooking
Bliss on Toast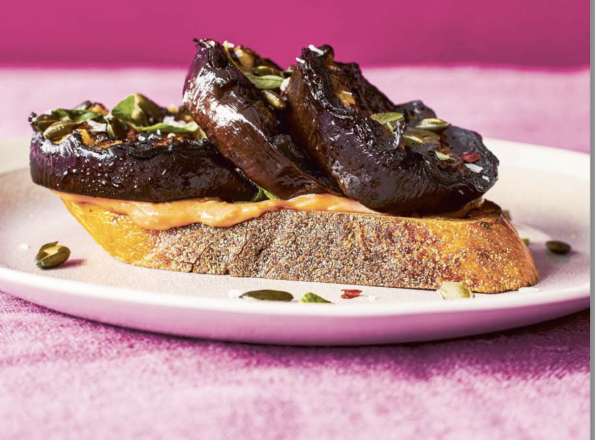 Can't believe that a modest idea I had about a monthly recipe in the Oldie, consisting of delicious stuff on toast for Sunday night suppers, has turned into a really lovely little book.
The truth is I love anything on toast. Scrambles (of course), bangers, beans, even tinned sardines. But the more I thought about it the more I realised that anything that tastes good on a plate – coq au vin, curry, steak, baked aubergines, smoked salmon and avocado, all taste even better on toast.
First of all they magically become homely, comforting, easy, as soon as they are on toast. And toast means you needn't worry about more carbs: no potatoes, rice, pasta, cous-cous needed.
It all started with my obsession with left-overs. I cannot bear to throw anything away, and quickly discovered that an assortment of little leftovers in the fridge (say a few prawns, half an avocado and a tablespoon of cream  cheese) will make a perfect supper-for-one if piled onto toast spread with mayo. A bit of leftover stew that is not enough for two can easily be stretched if spread on goodly slices of focaccia.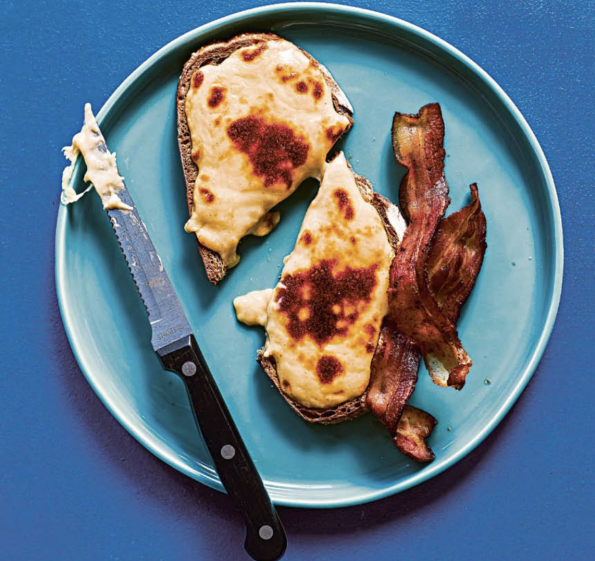 My original idea was for a little book the size of a square of toast, with pictures taken in my kitchen on an i-phone, and with the written recipe consisting only of a caption, like Welsh rarebit with crisp bacon on granary, or  Figs, blue cheese, thyme & honey on bloomer , or  Roast lamb with gremolata on fried ciabatta.  But my publishers (Bloomsbury) said, No, no, we need a professional photographer for the pics, and proper recipes because people may like to make their own gremolata or flat bread.
So, though I still imagine most people will use the book by looking at the pictures, or getting inspiration to do something similar with what they have in the fridge and store cupboard, and ignoring my instructions for ciabatta or seeded rye in favour of their favourite sour-dough. we ended up with proper recipes and even a "Keen Cooks chapter" for people wanting to make their own hummus,  pickles and everything else.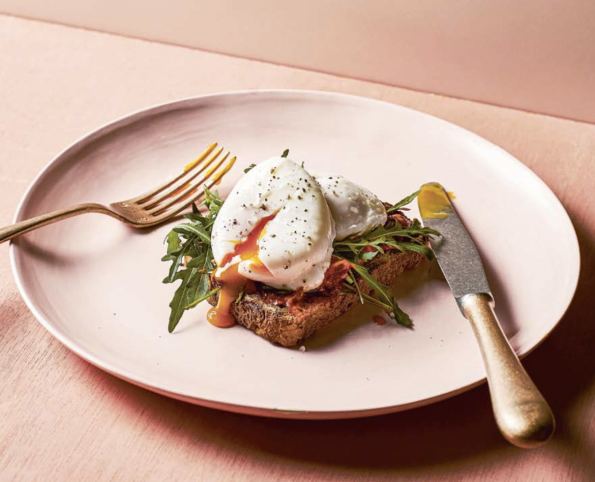 I hope you'll take a look,  and maybe be tempted. Or at least buy it for the non-cooks in your family. It could set off the creative chef in them.