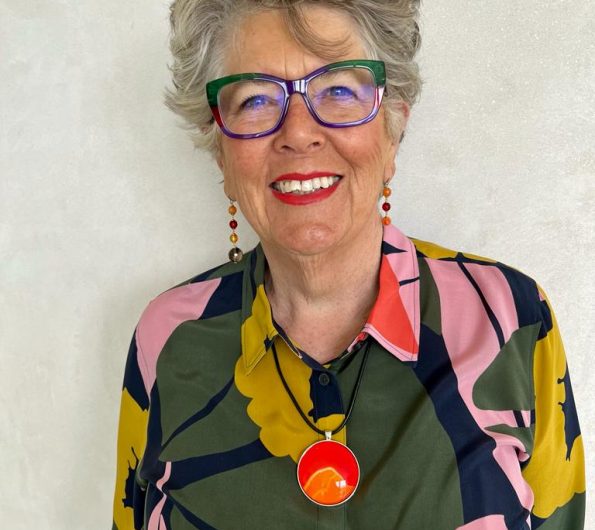 Fashion
A Gift Of A Necklace
One of the unexpected benefits of being a Bake-Off judge is that all sorts of people send me things! Sometimes, very occasionally, they are not welcome, like long manuscripts of unpublished cookbooks with pleas to get them published, or the dimensions of a village hall with a request to tell them how many people they can fit in and would I please design the menu for their wedding.
But often they are amateur jewellers sending jokey earrings or necklaces made of all sorts of things: paper, recycled plastic bags,  leather offcuts. I'm always touched that anyone should take the trouble, but last week I had a real surprise. The artist Joanne Scriven, who makes original abstract paintings, sent me the most beautiful vibrant, mesmerising pendant. I thought it must be coloured glass, but she tells me that if she decides not to frame a canvas she sometimes makes them into pendants, earrings and other gifts.
Have a look at her Instagram @Marzipanjoe_designs.