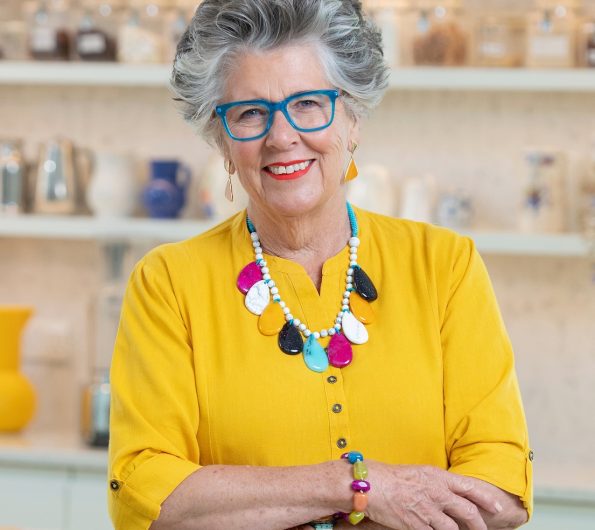 Fashion
My Latest Prue x Lola Rose Collection
Just seen my new Prue x Lola Rose collection, and it's fantastic. I've been pressing Nikki for 'bigger, bolder, brighter' for ages. I'm a great fan of Nikki's and I do like the cool, soft colours she loves, but you know me:
I'm for in-your-face, look-at-me, statement pieces that no one will miss. And this collection has really nailed it.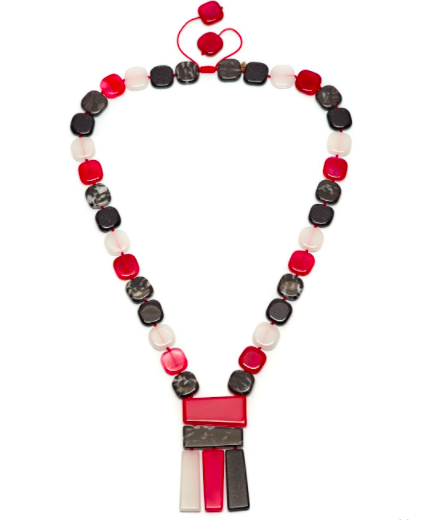 The shapes are really original and a bit quirky. The Elektra necklaces with their slightly Japanese modern architecture look are great. My favourite, of course, is the bright red, black and white one made of black sandstone, black zebra jasper and Rouge Montana agate.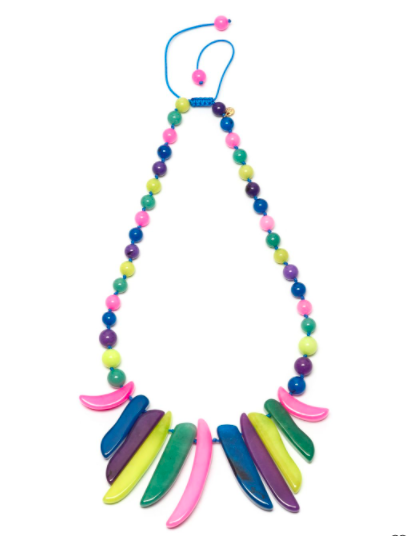 The Auriel necklaces with a circlet of odd-shaped stones like Dinosaur teeth are both striking and really pretty. The 'teeth' point playfully in all directions. The colour mix that is exclusive to Lola Rose on-line customers is terrific – pink, green, yellow, purple, blue and pink.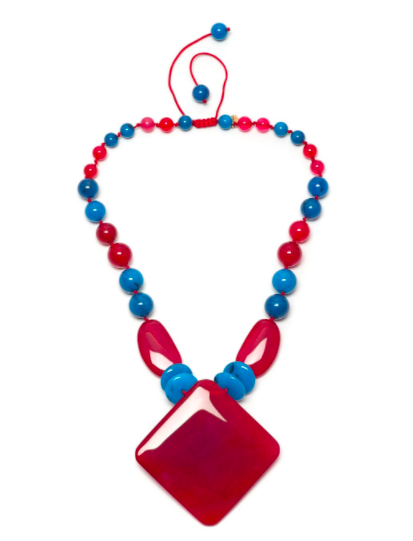 But I think my favourite shape of all is Angusina a shortish necklace with a great square pendant stone, set at a modern stylish angle. The Lola Rose on-line customers have exclusivity to the red and blue which I have now worn for four consecutive days – most unlike me. I also like the Citrus magnesite and amethyst version. The colours are unusual and a little mesmerising!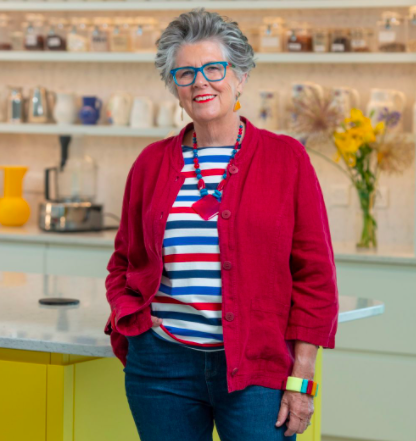 Bute is another bold design, see the picture of me at the top.  The unforgettable necklace with white, yellow, pink and dark navy promises to jazz up any outfit and put a smile on your face.
I could bang on for ages about them all. But you'll see them all here. I really hope you like them. Particularly the earrings. We have a new shape, very classy and angular with a fine gold rim. Usually my husband John, who used to be a designer and is VERY picky, doesn't care for my earrings unless they are huge. But if I have an enormous, showy necklace I think big earrings are sometimes too much of a good thing and I like to tone it down a bit.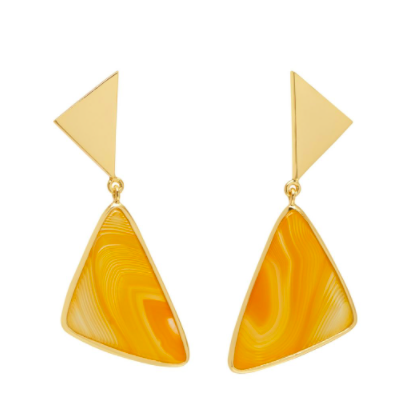 These drops are perfect, interesting and bold enough to get noticed, but not so much as to distract from the necklace. They are just stylish, pretty and very comfy to wear. They are all in agate of different colours: yellow, green, blue, purple, red and white streaked with pink.  And John likes them! Result!